Business Risk & Control Officer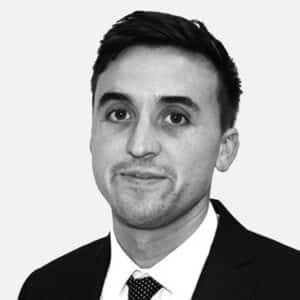 David Lewis
AVP Consultant
Bruin Financial
Ref: 31578
.
Leading International Bank seeking a Business Risk & Control Officer to join their growing team in London
Key Responsibilities :
Act as a compliance, operational risk & control specialist in the first line of defence (1LOD) that facilitates, advises and oversees 1LOD compliance risk, operational risk & control management and post-lending management activities, as well as to promote sound risk culture, awareness and behaviour within the CFU frontline line of business
Oversee business operational risk and control management activities. Challenge the business adequate practices are not evident (e.g. inadequate RCSA, control deficiency, policy breach, slow issue resolution, overdue action etc), provide training / guidance and recommend course of action as appropriate
Advise and support the business (i.e. risk / control owner) in identifying and assessing non-financial risks (e.g. Financial Crime, Regulatory Compliance, Business Continuity risk etc) captured under the Operational Risk Taxonomy and associated controls
Oversight and monitor the business (i.e. risk / control owner) in post-lending related activities, i.e. annual review submissions, internal ratings, risk classifications and related quality assurance checks
Work with the business to execute 1LOD operational risk management programme (e.g. RCSA, KRI, ORE, External Events, etc), New Product Approval Process, and 1LOD assessment/attestation/reporting for specific non-financial risks (e.g. ABC/Fraud / Tax Evasion Risk Assessment, Control Attestation etc)
Work with end-to-end stakeholders to analyse emerging trends, incidents and reportable operational risk event (ORE) to identify underlying issues, assess potential risk / impact and establish appropriate solution or remedial actions
Maintain a good overview of the Business operational risk profile and control environment. Track/follow-up on issues identified from various channels (e.g. self-identified, Audit etc), associated remedial actions and status of action implementation
Advise and support the business in reviewing policies and/or procedures (and overseeing the business execution) and in designing / identifying and documenting controls in the business that meet Bank's and regulatory requirements
Act as the key point of contact on the compliance and operational risk & controls matters or initiative in the Business. Maintain effective end-to-end engagement with BRCM or members in up/downstream areas as well as 2LOD oversight functions for various non-financial risk types
Prepare and present the regular business operational risk management reports to senior management and key risk governance forum/committee
Skills/ Experience Required
Strong understanding of financial products, services & process, and compliance & risk management process
University degree holder or above in business administration, finance, economics, laws or related disciplines
Demonstrated experience gained in a commercial / corporate banking environment or consultancy / Audit
Strong familiarity with the regulatory requirements of commercial / corporate banking business and common market principles
Excellent analytical and problem solving skills
Excellent interpersonal, communication and stakeholder influence skills
Proficiency MS Office Suite (e.g. Word, PowerPoint, Microsoft Excel etc). Programming knowledge highly desirable
Bruin recognises the positive value of diversity, and aims to promote equality and challenge unfair discrimination. As a champion of equal opportunity employment we welcome applications from all suitably qualified persons – men and women, people of all ages, sexual orientations, nationalities, religions and beliefs. We particularly encourage applications from women, disabled, and Black, Asian and minority ethnic candidates as these groups are underrepresented throughout the financial services industry. Our clients work with us because they value a diverse workforce, and subscribe to our shared principle that all appointments are made on merit and that ability to perform the job will be the primary consideration.
Ref: 34094 .Investment Risk Manager sought by leading Asset Manager in their London office. Key Responsibilities Support the oversight of...